Welcome to Empire Medical Center, the premier weight loss center of the San Bernardino area. We are a medical weight loss center, providing superior care and helping people reach their goals and realize their potential. If you have hit a plateau in your weight loss journey or need help, we can help! All of our services are safe and effective. Here are some of the services we offer.
Weight Loss Management
Fast-Track
Empire Medical Center can help you fast-track your weight loss journey by helping you lose up to a pound a day! Our weight loss professionals help guide you to combine healthy eating habits, regular exercise, and prescription medication to promote optimal weight loss. Our medical team creates a plan tailored to your medical situation and weight loss goals and then helps to support your journey with a specific plan.
Medical Weight Loss
As part of our medical weight loss program, our patients are guided in their weight-loss journey by a qualified doctor. We incorporate a low-calorie diet, exercise plan, and advanced medical supplements and techniques. Our medical professionals prescribe a combination of supplements and medications to assist you. We can also conduct food sensitivity and behavioral testing and measure metabolism and hormone levels to find any root causes of weight gain and retention. Our professionals help you maintain a healthy lifestyle change.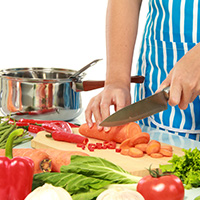 Appetite Control
The hardest part about weight loss is limiting how much you eat, if you have been used to overconsuming. Appetite suppressants are often used to help people lose weight. Appetite suppression is important to help recognize hunger and properly respond. If you feel unbearably hungry and are miserable, you are likely to fail. At Empire Medical Center, we use FDA approved appetite suppressants to help you succeed.
Lipotropic Injections
Lipotropic injections are prescription, combination injections that assist with weight loss and a host of other issues, such as sleep issues, slow metabolisms, and energy levels. Under the medical direction of a reputable provider, lipotropic injections combine a host of amino acids, nutrients, and vitamins to help boost energy and metabolism to support weight loss efforts.
Super-B Injections
Super-B injections are large doses of vitamin B12, which helps fuel the body with energy. This added energy can help give you the boost you need to get a good workout in or say no to desert. Vitamin B12 also helps improve your mood and concentration in addition to supporting your immune system.
If you are interested in any of the services we offer or you have hit a frustrating plateau in your weight loss journey, don't wait a minute more to call and schedule your free consultation and two free B12 injections, just to try it out! Weight loss is a journey and we can provide you a supportive team to help you achieve your goals. At Empire Medical Center (https://www.empiremedcenter.com), we can help you lose 30 pounds in just 30 days. Call us today!